SaaS Dashboard Playbook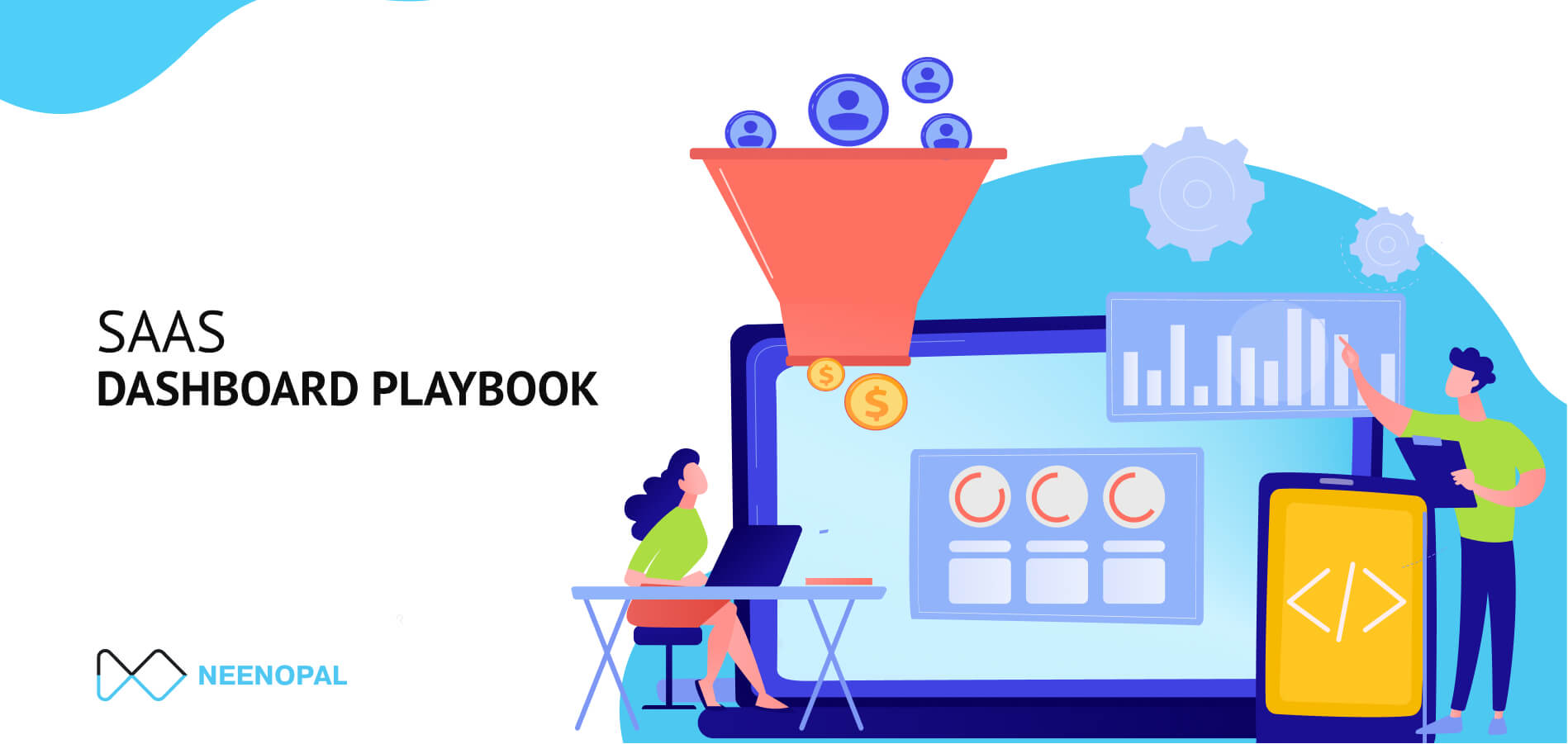 INTRODUCTION
Software as a Service or SaaS dashboard is a powerful business tool that can provide a quick snapshot into the health of your business. Right from reducing churn to increasing customer engagement and finally revenue growth, ambitious businesses can analyse all touch points in no time through the dashboards.
In the last decade, SaaS market has experienced tremendous growth and expansion. With innovation and new products emerging in the markets, competition has never been so fierce. Whether it's an IT report or company finances that you want to dive into, a clean interactive screen is much better than complicated spreadsheet analysis. Dashboards maintain awareness of key metrics, how they interact and how to improve them for a better performing and profitable business.
So here's a list of 18 dashboards that can help you get control of your SaaS business. It can be divided into five categories:
Executive Dashboards
Executive Dashboards dive into details that are SaaS Business specific. They cover the hidden aspects of SaaS industry and help executives make smart decisions related to dynamic pricing of products, prevention and prediction of churn, optimized channel sales operation etc. They help identify patterns and actionable insights from large datasets that can help design teams optimize their product features, marketing strategies and workflow.
Sales Dashboards
Sales KPIs are considered as the most important KPIs for any business. Sales dashboards help the managers and other executives of the company to monitor the sales and profits from different sources at a single place, helping them in setting the sales targets for the team. Without accurate data at fingertips, further demand forecasts and resource planning will be difficult for the sales team. The reports in this category provide a detailed analysis of the revenue, thus providing deeper insights for the team to work on
Customer Insights Dashboards
No business can reach heights without a steady stream of happy and satisfied customers. Understanding the customer needs helps in serving them better. Customer insights dashboards monitor the current customer acquisition trend, retention and churn rates and look at the various possibilities of customer segmentation. It could help draw strategies that could lower the acquisition costs, raise the retention rates, provide streamlined and more effective customer service, thereby increasing revenue and profits.
Marketing Dashboards
At its core, a marketing dashboard is the measurement of efforts against company goals. With the increase in importance of inbound marketing, more focus has been given to social media analysis and website analysis. In addition to that, SaaS marketing KPI's of lead acquisition, user engagement, its associated costs and revenue have been dealt with in greater detail.
Financial Dashboards
No business can survive without proper financial management.F unds are needed for the day-to-day operations, expansion plans and for all other goals of the business. Financial dashboards help to track expenses, sales and profits in detail and helps the company to have an effective cash management system. The dashboards in this category track all the relevant finance related KPIs , thus assisting the business in taking important financial decisions.
Other Blogs